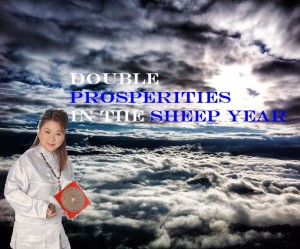 Serene Wong's legendary Feng Shui skills are honed to perfection in taking you way beyond space and time, shedding lifetimes and templates of fear-based restrictions and blockages. BLASTING you into the energy of all that you are as the full expression of "all that is" and re-writing every aspect of your present moment. She gives you access to the deepest and most profound methods and practices for enhancing and accelerating your personal transformation at the subconscious, conscious, and cellular levels. The amazing processes she shared, guided you to let go of restrictions, limitations, and the beliefs that we need to be different than from whom we are right now.
Understand the value of your life, how important and powerful you are, overcome the density of this physical realm and create an experience that not only supports your dreams, it helps you achieve them and you will blossom into the expansive, limitless, all-capable being that you are.
From clearing away old energetic imprints and creating huge openings for everyone to be enfolded in the universal energies of passion, sympathy and compassion — our awareness increased as grace replenished and energized every aspect of yours.
4 Strategies To a Successful Life
Exact Time.
Excellent Location.
Support by Mentors.
Powerful Tool.